Oracle Performance Tuning Training Tutorial Video
In our effort to make "Oracle Performance Tuning Training  Easy", we have introduced a Blended Approach i.e  Oracle 11g Performance Tuning Videos and  Few Live sessions for doubts clarification.
This suits  Oracle  professionals who are constrained by Time and need flexibility in Timing. We offer recorded sessions  of Oracle SQL Optimization Training Videos that help you  to work on Oracle Performance Tuning Assignments.
Oracle Performance Tuning Tutorial Videos  Course Information
What we offer
Features
Oracle Performance Tuning Training Tutorial Video Tracks

:-
Oracle  SQL Tuning for Beginners ( 8 hour Videos + 2 Live Sessions)
Oracle Performance Tuning  for Oracle Developers  – Advanced ( 19  Hour Videos + 4 Live Sessions)
Oracle Performance Tuning Training for  Oracle DBAs (20 Hour Videos + 4 Live Sessions)
Oracle Performance Tuning Training Tutorial Video
Excerpts  from  Oracle Performance Tuning Tutorial Videos

:

Oracle Performance Video Tutorial Importance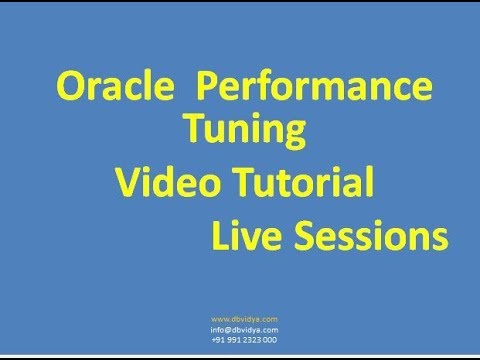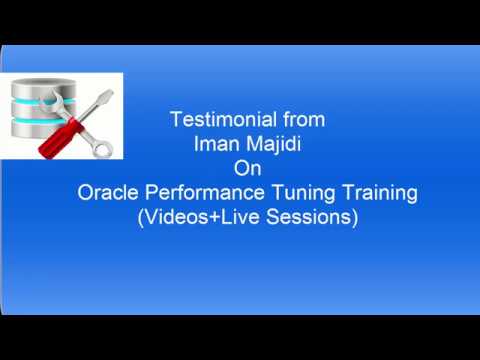 Oracle 11g Performance Tuning Video Tutorial- DEMO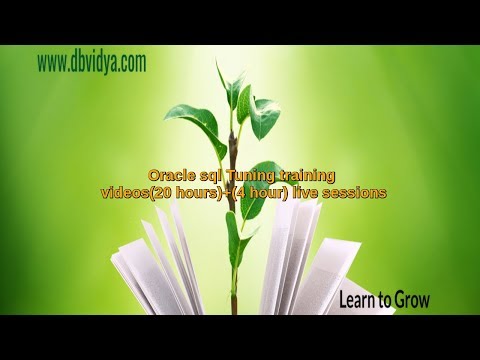 Oracle Explain Plan Tutorial-Excerpt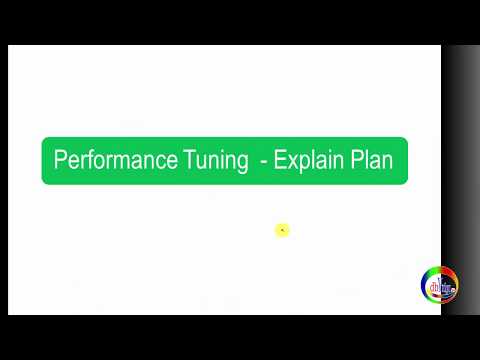 Difference between Bitmap index and Btree index-Excerpt